Cora Lee's World Famous English Toffee
Our hand-made English Toffee is truly a one-of-a-kind item, utilizing the finest ingredients, hand stirred, dipped in our own blend of fine melted chocolates, and rolled in fresh ground pecans. Since 1963 every batch of toffee is made in Glenview, IL from the original recipe. 
See Product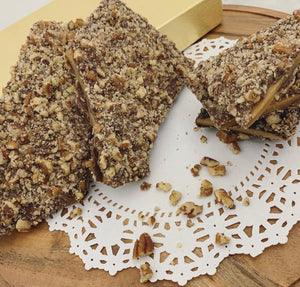 Our Story
The history of Cora Lee Candies dates back to 1963. When Eva Meyers opened the shop in Glenview, IL. stating to have the "sweetest job in the world" Eva created a business that became part of customers' life moments. Today, Cora Lee Candies is owned by the Stefanon and Cartland families. Dedicated to the recipes Eva set, Cora Lee Candies is all about "making it a moment." Through the good times and the bad, Cora Lee is there to make things a bit sweeter, and honestly more delicious.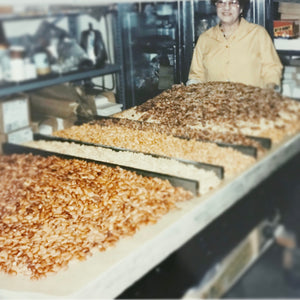 Come visit us!
We recently moved locations but are still right here in Glenview. New address, same ownership, and same delicious candy!
Come and see us!
Address
1831 Waukegan Rd, Glenview, IL 60025
Give us a call!
Store hours:
Monday - Friday : 10am - 4pm  
Saturday: 10am - 3pm
Sunday: Closed